Consumer data usage will rise to 98GB per month by 2025
Last year, we at giffgaff brought you news that global mobile data usage will increase by 720% by 2021. This year, as we eagerly anticipate the introduction of 5G, set to be launched globally in 2020, we have extended our research even further.
Based on the rate of current data usage, we have found that theoretical speed increases will give us a projection of a staggering average monthly data usage of 98.34 GB by 2025, per SIM. The average monthly data usage in 2016 was a mere 1.26 GB, which gives you a real impression of just how much of an impact 5G is going to have.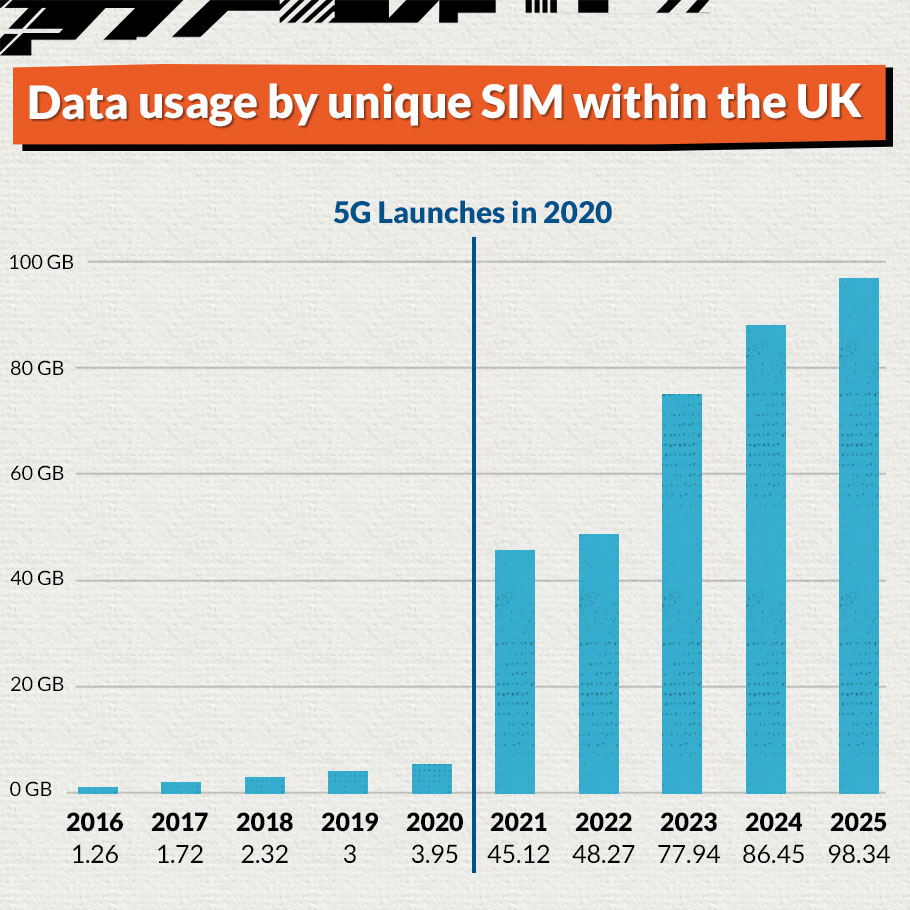 Our research revealed that the biggest increase in data usage would be the number of people who stream videos on their phones. In 2017, users consumed 0.83 GB's worth of their data on video streaming; this is expected to rise to 24.76 GB by 2021.
Based on current usage rates, we predict that by 2025, when streaming in 4k will be readily available for mobile users, an amazing 73.87 GB of mobile data per month will be used for video streaming.
Data usage by age group
Our survey stats didn't stop there, though. We also discovered a trend that firmly suggests the younger you are, the more likely you are to exceed your monthly data allowance. Of all the 18-24 year-olds we surveyed across the UK, 14% said they exceed their mobile data allowance every month.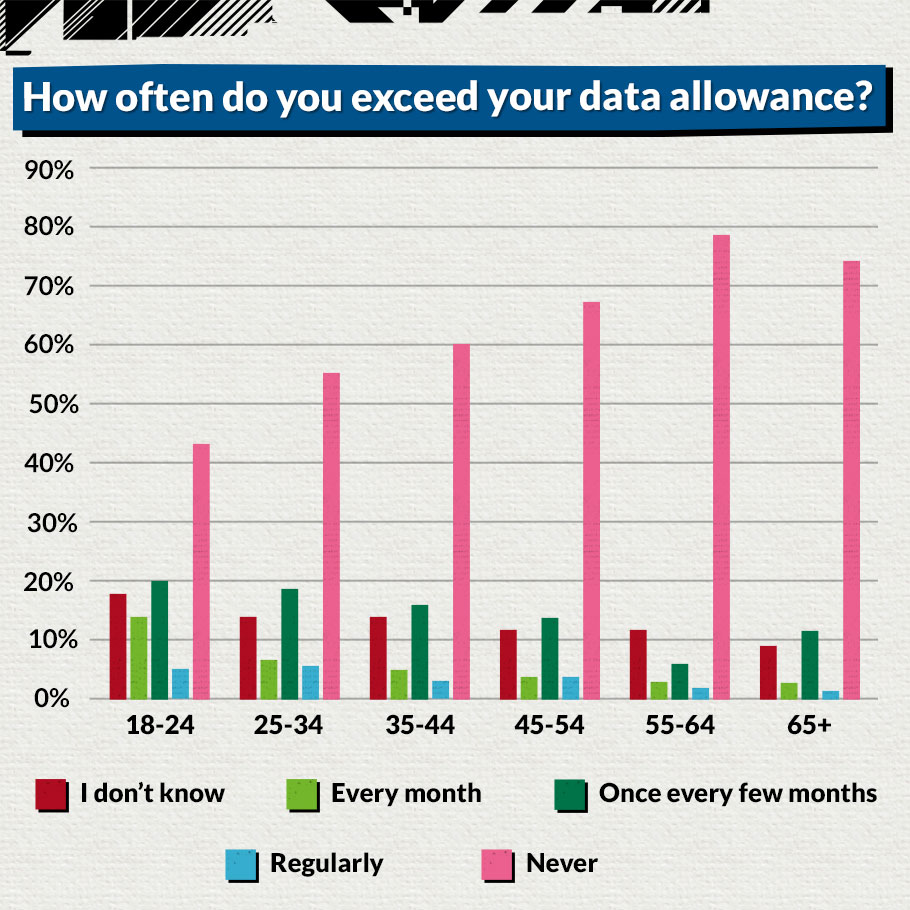 The results also showed a distinct rise of the silver surfer. While 56% of people age 18-24 said they use the most data on social media, 30% of participants age 65+ claimed messaging to be their biggest use of data. This is more than double the amount of 18-24-year-olds who said the same thing, as well people age between 25-34.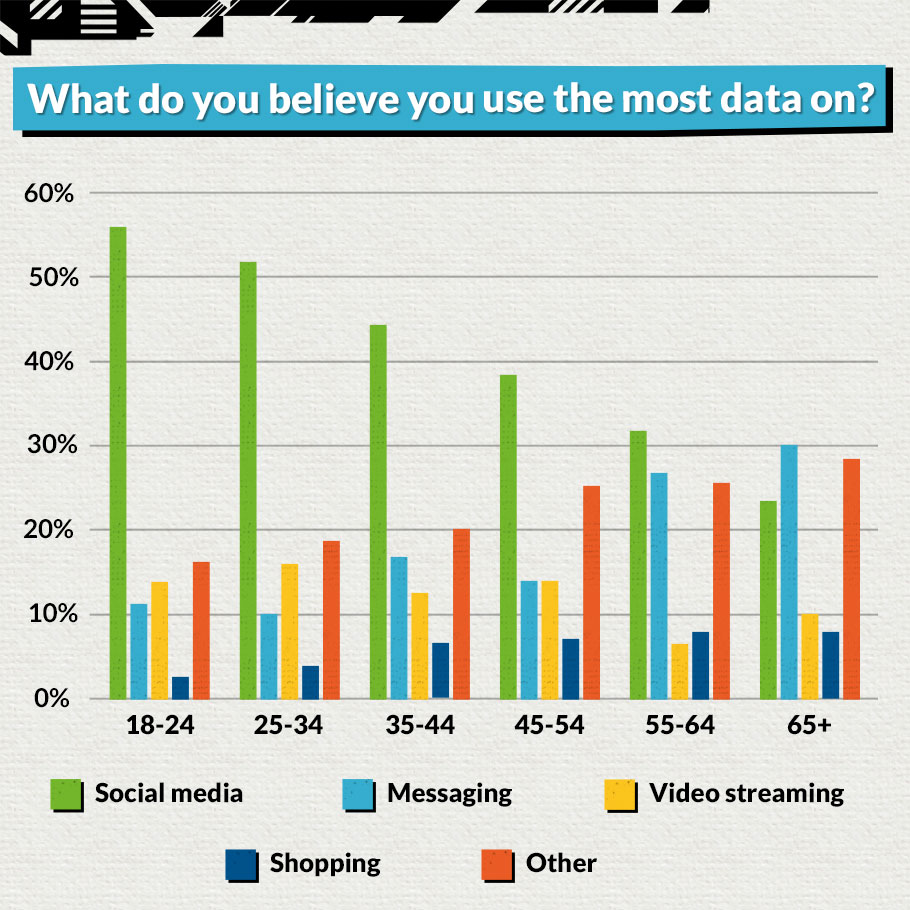 A further 8% of participants age 65+ said that shopping on their phone accounted for their biggest use of data. Again, this is more than double the amount of 18-24 year-olds who gave the same answer. There's no age limit when it comes to being tech-savvy.
Data usage by region
We also discovered firm evidence to suggest that Northern Ireland is the most sociable nation in the UK. The survey figures showed that the Irish exceed their mobile data allowance more than England, Wales or Scotland, with 11% going over their limit every month.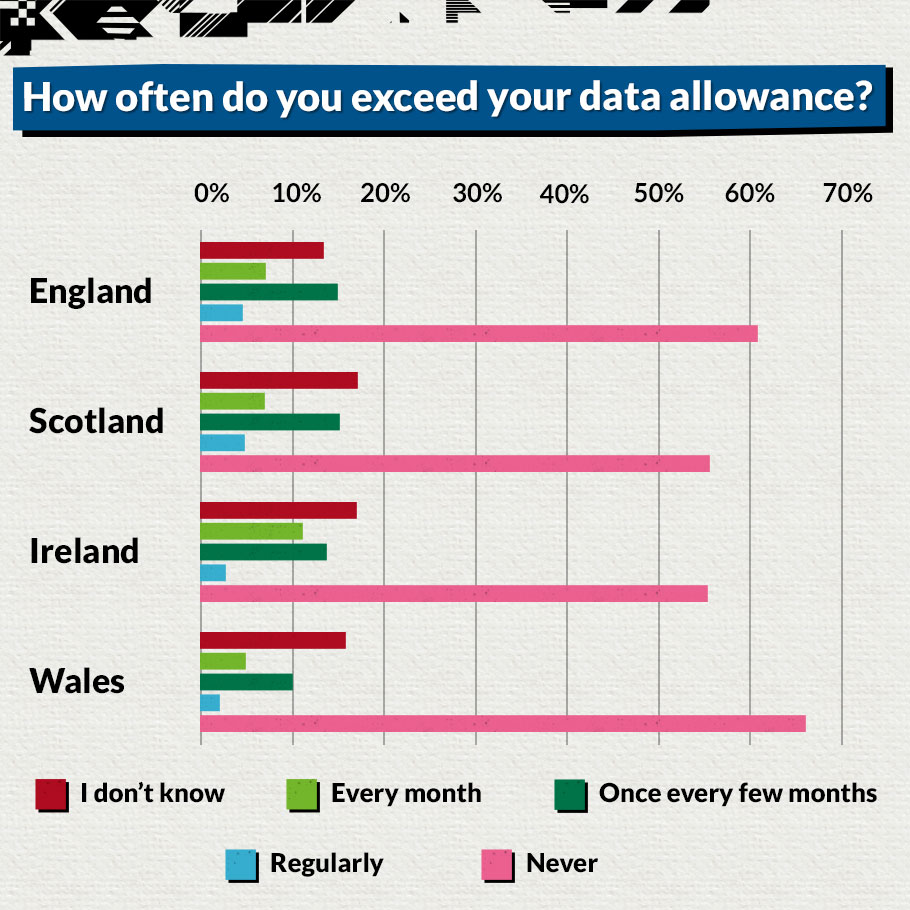 Considering that 51% of Irish people use the most monthly mobile data on social media, the highest figure for any country, it would seem Ireland loves to communicate more than any other UK country. Ireland also had the lowest figure for video streaming, with only 9% saying they used the most data for streaming.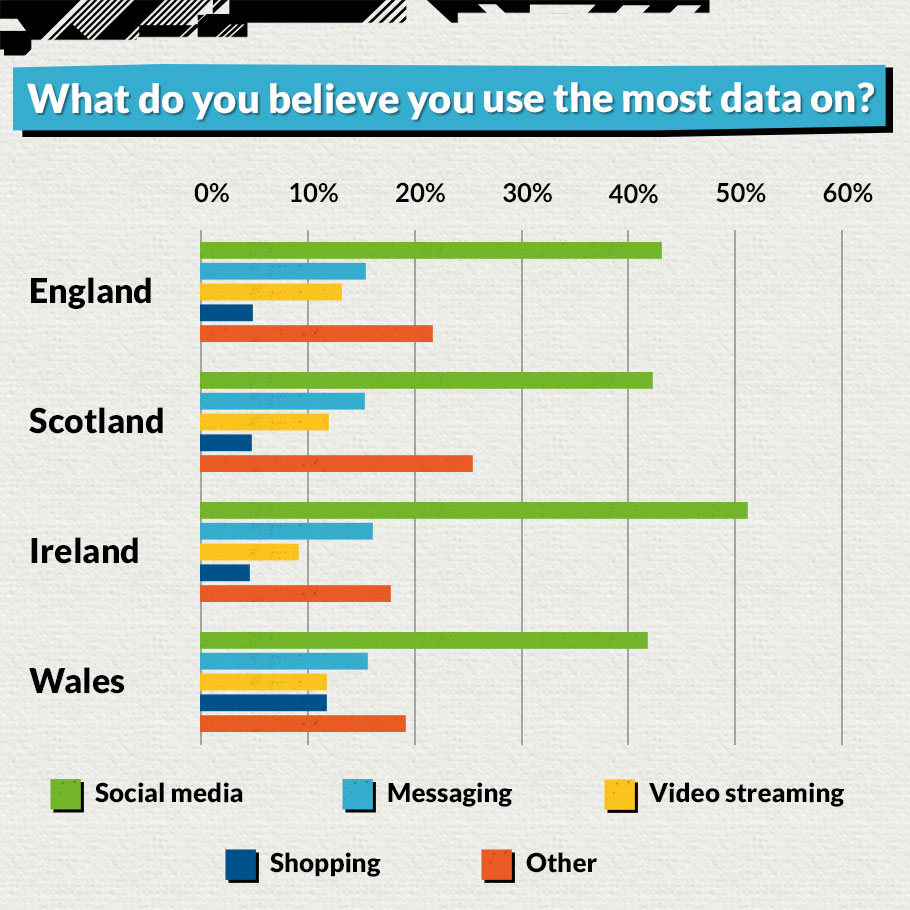 Data usage by gender
It was interesting to uncover some more facts about the split in the sexes when it comes to mobile data, too. It would appear that the men are spearheading the upsurge in video streaming, with 18% of men saying they use the most mobile data on video streaming. This is a large contrast to the mere 7% of women.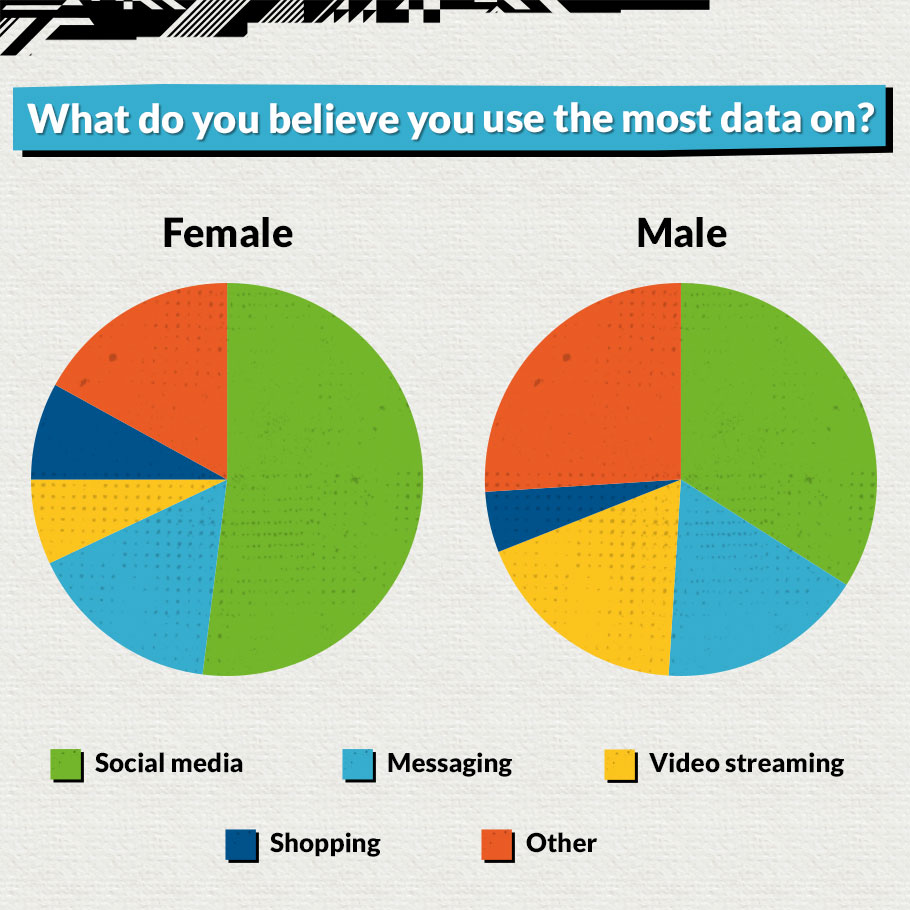 On the other hand, women are certainly leading the movement in social media. Our survey revealed that 53% of women use most of their mobile data on social media, compared to just 34% of men.
Hello, we're giffgaff
At the heart of it, we believe in something simple. A better way to do mobile. Embrace life with no contract and join a network where you're in control. Spend less, change each month. We don't tie you down. So, come see what freedom feels like.
What are you waiting for?